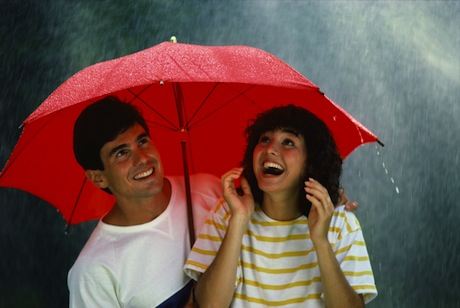 Listen to 6 people say what they think about rainy days.
If you listen on the website – ELLLO.ORG – you can read the words (the "script") while you listen, and take a quiz to see how much you understand.
They call this exercise "Mixers", where 6 people – with different English accents – give their opinion about something.  You can see many more of them on the website.
There are also many other listening and video lessons on this website.