A synonym is a word that has the same, or almost the same, meaning as another word.
Synonyms for "cold":  chilly, icy, frigid, and frosty.
They are good to learn because:
They improve your vocabulary
They make your speaking and writing more interesting (not always using the same words)
They make your speaking and writing more clear (closer to what you really want to say)
One good place to find synonyms is Thesaurus.com   A 'thesaurus' is a synonym dictionary.  Type in a word such as delicious, or enjoy, and they will show you several synonyms – with the most common synonyms listed first.  You can also check the pronunciation and definition for each of these words. (It's important to check the definition for words that you don't know.)
There's a popular thesaurus that's part of the Dictionary.com App – available for free for IOS and Android.  After you install the app, you can switch to the thesaurus to find synonyms.  There's also a special tab for English learners, with more explanation.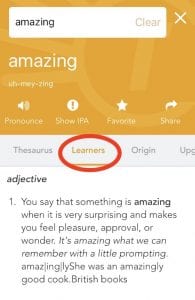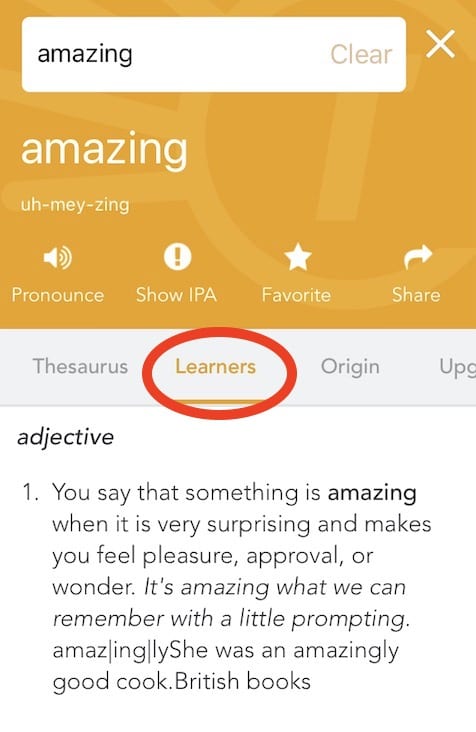 Here's a basic list of synonyms for almost 100 very common English words.