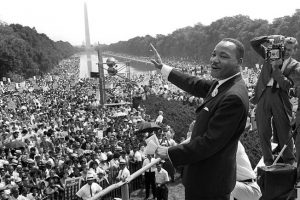 Monday January 16th is the Martin Luther King Day holiday.  Martin Luther King spent his life working for equal rights for African Americans, and all Americans. He was an important civil rights leader and minister whose work helped lead to new laws against racial discrimination.
King's most famous speech was at a protest rally for equal rights – in front of 250,000 people in Washington DC in 1963, which became known as the "I Have a Dream" speech.
Here's a link to the entire 17 minute speech on YouTube.