This year there are 30 wooden soldiers displayed all around Framingham in 25 different places!  Have you seen any?  If you have, take a picture of the soldier (selfie?), and post it on our FaceBook page.  (Or, you can Email us.)  With the picture, write where you saw the soldier.  Good luck!
On the Framingham Parks & Recreation Facebook page they have clues for where to find the soldiers.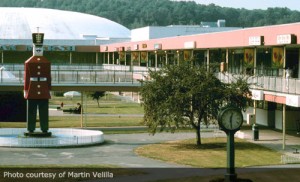 These tall wooden soldiers became well known when they guarded the old Shopper's World shopping center during the Christmas shopping season. Some generous carpenters helped to build new copies of the soldiers, and it has become a Framingham tradition for the wooden soldiers to decorate the town during the holidays.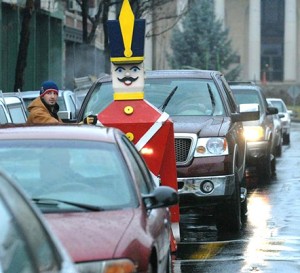 Thanks Andreia, Sidi, Tena, Marta, and Jingie!